Request your demo of Laika's premier end-to-end compliance platform
Built with auditors in mind, the Laika platform helps you seamlessly manage the audit process from evidence collection to report-in-hand.
Request a Demo
During your demo, you'll learn:
Prepare for standards like SOC 2, ISO 27001, and HIPAA
Easily manage compliance tasks and internal committees
Automatically map controls to frameworks and gather evidence
Scale your compliance efforts as your business grows
Ready to learn more? Fill out the form to get in touch.
---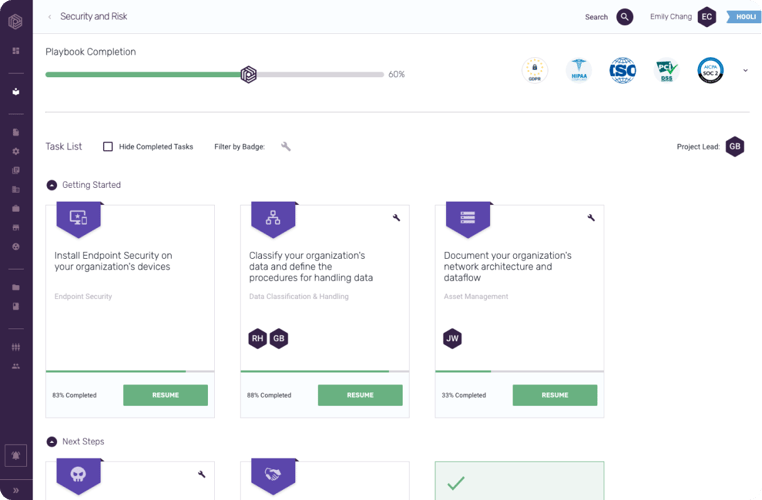 "
I've loved my experience working with Laika. We were able get up and running quickly, accelerate our growth, and see results after 3 weeks of audit. And Laika's been an exceptional partner throughout the entire process. We went from nothing to SOC 2 compliant quicker than I ever would have thought possible with their tools and help